Introduction :
The Plitvice Lakes National Park is situated in the mountainous area of central Croatia and most of it falls under the jurisdiction of Lika-Senj County in Croatia. The protected area is over 297 square km and was one of the very first natural heritage sites to be added into the UNESCO World Heritage listings in 1979 and the most beautiful wonder in Croatia. The Plitvice Lakes is famous for its 16 crystal clear and colorful lakes arranged in cascades forming travertine barriers as well as rare species of wildlife unseen anywhere in Europe.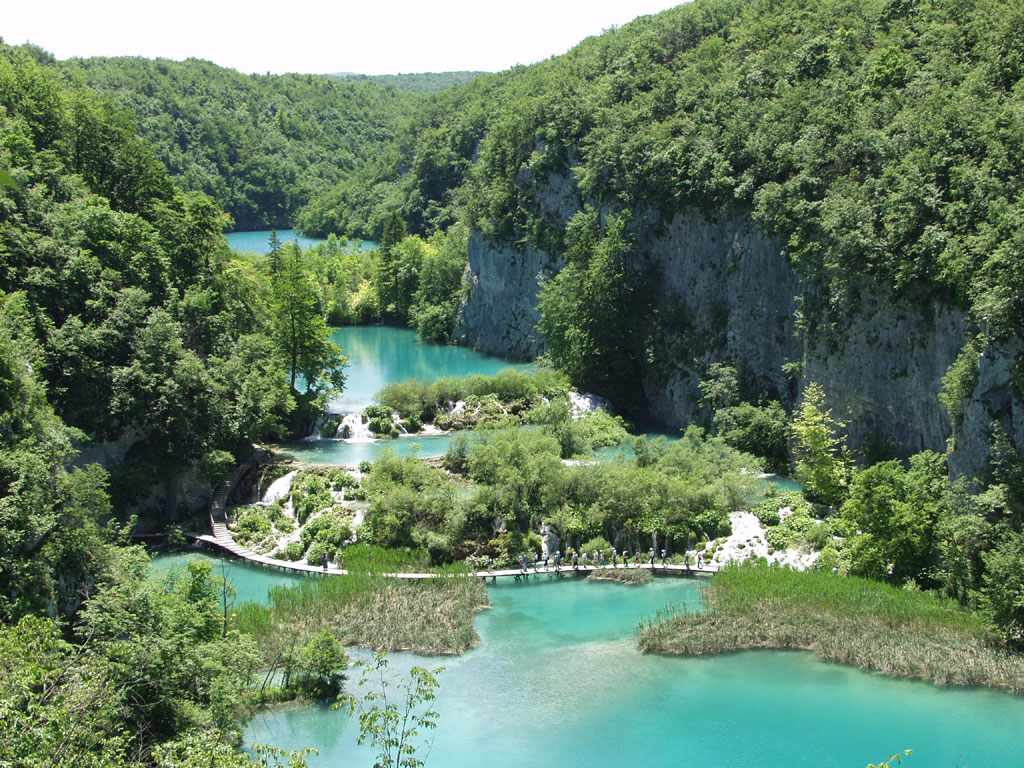 Aerial view of the Plitvice National Park

Falls in one of the Plitvice lakes
Image attribution to Mercataworld @ Flickr

Wild life in the National Park
History :
Human traces have been found as early as 1000 BC as home to the prehistoric Illrian tribe of the Japuds. Subsequently was the Thracians, Celts and Romans before the Slavs occupied the area around 800 AD. The Plitvice Lakes has been a park since the 1890s and a popular tourist attraction during the Yugoslav Kingdom days. The unique natural scenery was declared a National Park during the Yugoslavia days and strict protection measures was established to protect the area.

Lake Okrugljak

Step down formation in the lower lakes

Lake barrier between two of the lakes
Getting there :
The nearest international airport to Plitvice Lakes is the Zagreb Airport(ZAG) which is the main international airport in the country. The distance from the Zagreb Airport to Plitvice is around 140km and public transport can be taken to reach the park in around 2.5 hours.